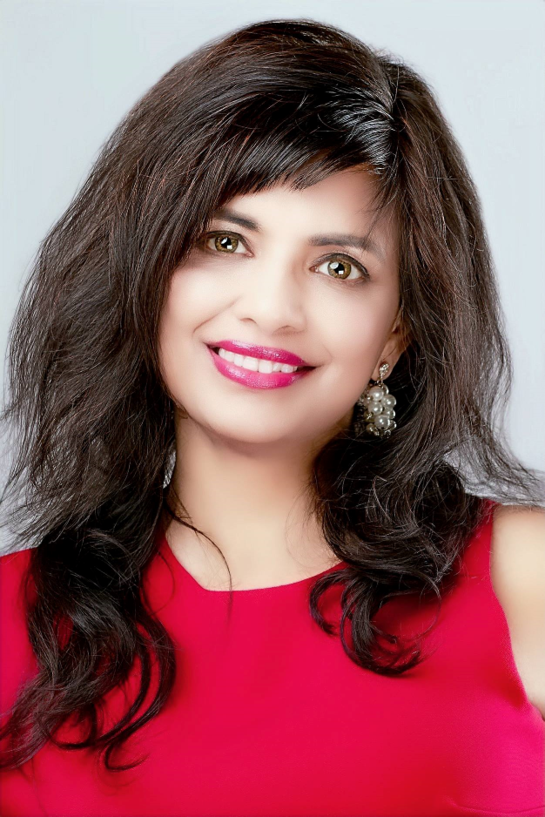 Anita Kumari Srivastava, Founder and Chief Strategist at HappinessFactors, is an award-winning poetess, coach and author of "Find Your Happy: Survivor's Guide to Finding Joy In Spite of Life's Challenges". Her vision is to spread emotional wellness and happiness globally by creating happy mindsets. A certified NLP, Hypnotherapy and MER practitioner, she combines these techniques with Psychology, Energy, Meditation, Mindfulness, Healthful Habits, Spirituality and more. She speaks on how to combine happiness and technology for compassionate and empathetic leaders and teams.
She has a quest for empowering both individuals and organizations to happiness, motivation and joy, as she believes that happiness is everyone's birth right.
She was born in India and lives in the US. She has an MBA and extensive high tech experience at companies such as Google, Western Digital and Applied Materials as well as startups. She earned the Community Hero Award in 2018. Her other accomplishments include radio and TV interviews, modeling, debates and plays. When life threw her a few curve balls, she decided to ace her batting skills and learnt the skills to find happiness again and get breakthroughs.
Anita is an abuse survivor and has been in the field of personal growth for over a decade. She has been trained by some of the best in the personal growth industry, including Tony Robbins, Brendon Burchard, Cloe Madanes, Ken Minkus, Bo Eason, Oprah Winfrey and Deepak Chopra. She loves to crew Tony's events. In her quest to spread happiness, she conducts free Happiness workshops for the underprivileged in Silicon Valley.
Her hobbies include getting rid of at least one fear every year. She loves to walk on fire, climb mountains and strategize. Her successful speaking engagements include various Chambers of Commerce, Educational Institutions, Seminars, Technology Companies, Dale Carnegie Training, radio shows, podcasts, etc.
She loves to volunteer and help the less fortunate and dreams of helping poor girls in developing countries get educated and not be forced into prostitution. Through her startup Happiness Factors, she aims to empower people and organizations to emotional wellness, happiness and fulfillment. The company provides inspirational keynotes, workshops, trainings, group and individual coaching as well as happiness seminars.
Her book "Find Your Happy: Survivor's Guide To Finding Joy In Spite Of Life's Challenges!", is available on Amazon in both paperback and Kindle versions and has changed people's lives across continents.
© Happiness Factors, LLC. All rights reserved.